As we all know this time is very precious for all the GATE aspirants so Find My Test has come up with a solution for all the hardworking aspirants out there. We have released a mock series for various GATE examinations.
Table of Content
1. GATE GE Test Series 2022
2. GATE GE FREE Mock Tests
GATE GE Test Series 2022
This time two new examinations are added in GATE. IIT Kharagpur has just issued the curriculum and model question paper for GATE Geomatics, as it is a new paper. The GATE GE has a syllabus that is fairly comparable to the GATE CE.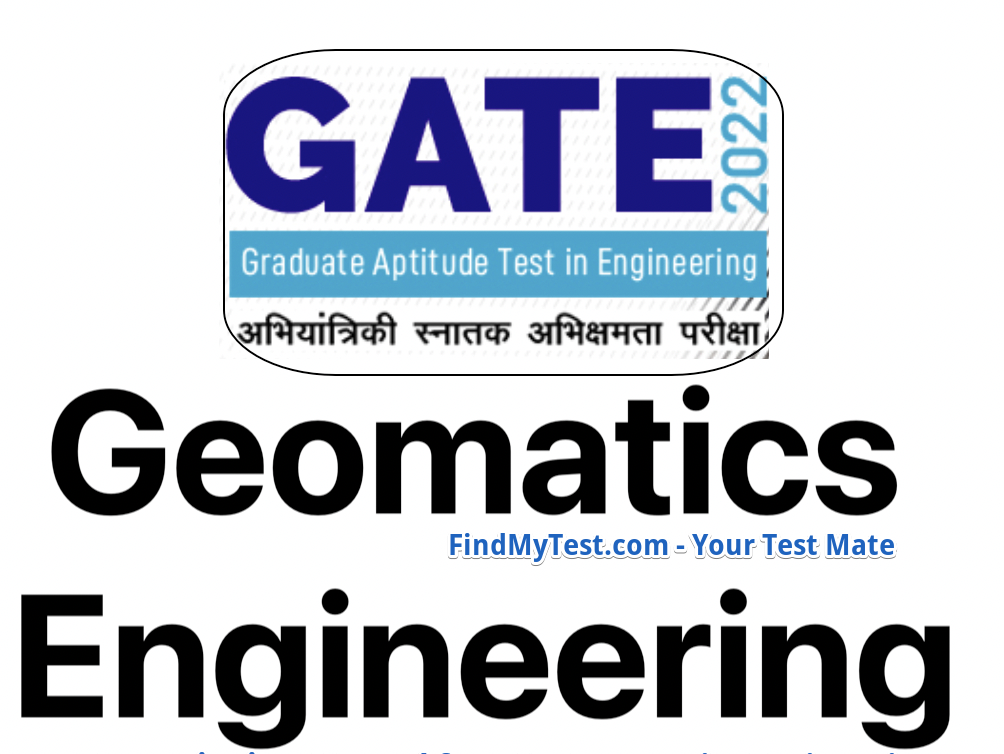 Find My Test has released the GATE Geomatics Engineering Test Series for all the aspirants out there preparing for attempting the GATE GE examination.
They will help you out throughout your preparation level. FMT has Subject Wise Tests, Full-length Tests, and 24*7 Whatsapp Support. You can contact them on either WhatsApp or telegram. Their What's app support number is 95099-39058.
Find My Test has a telegram group in which aspirants can discuss the examination, preparation strategies, and doubts. If you want to join the discussion group, click on the provided link.
https://t.me/gateGeomaticsEngineering
If you are looking for GATE GE Free Mock Tests or GATE Geomatics Free Test Series, then find my test is here to help you! They also provide free tests series for all the branches for Registered Users.
You can register yourself with them to attempt the test series or mock test. You can register yourself at https://findmytest.com.
For any query-related registration, you can drop a message to them at Whatsapp: 95099-39058.
If you are eager to learn, have a look at the FMT Geomatics Schedule. The link for the schedule page of the GATE Geomatics Engineering Test Series is given below.
Gate Geomatics Test Series Schedule
This is a very crucial time for all the aspirants as the syllabus is out for the GATE GE examination and as this is the new examination aspirants would have various issues while opting for the examination. So, it would be very beneficial for all the aspirants to register for GATE GE Test Series as the test series help you to enhance your ability. 
GATE GE FREE Mock Tests
FREE Demo Test of GATE 2022 – GE Paper
GATE GE Test Series or GATE Geomatics Online Mock Test Series is critical to one's preparation not only because it provides for thorough revision and brushing, but also because it allows for an accurate assessment of one's actual position in the competition.
All the best to all the GATE aspirants! Hope our GATE GE Test Series helped you all!