Let's know about Scope after GATE examination. The GATE is one of the most prestigious exams for Indian students because of the numerous options and students have after securing a good rank. Students have the option to go for higher study as well as some of the most sought after jobs. For engineering students, this exam is especially significant because securing top ranks in the GATE exam guarantees admission in the IITs and NITs. 
Scope After GATE Exam in India
The scope of the exam doesn't end here, there also are a couple of other routes students can take and we intend to discuss those routes here.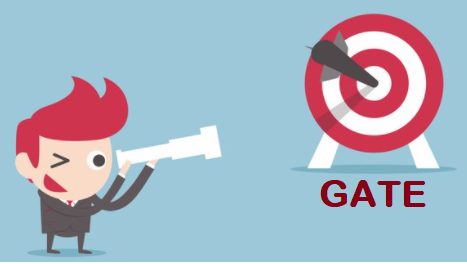 Higher Studies
If you are an Engineering student and your dream is to pursue higher studies after your Bachelor's degree, you should aim for a high score in GATE. Most IITs and NITs in India accept students for Master's studies based on their performance in the GATE exam. Any top-notch Engineering colleges in India that you can think of requires a good GATE rank from their students for admission. This is why any student who wants to study M Tech. or MS should be preparing for GATE s it will be very difficult for them to get admission in a good college without an excellent GATE score.
Foreign Study
India isn't the only country that provides admissions to students based on their GATE score. Countries like Germany and Singapore have certain Institutes that accept students based on their GATE performance. So, whether you want to study in India or another country, a good GATE exam score can help you do both. Some major Institutes that accept GATE score are Nanyang Technological University in Singapore, RWTH Aachen University in Germany, and the National University of Singapore.
Research Opportunity
For a developing country like India, research in the underdeveloped field is a must, which is why many are opting for this option out of love for their country and the subject they are studying. If you are one of these people, then scoring high on GATE can open up a lot of opportunities for you. Since most people opt for higher study and job opportunities after GATE, competition in this field is a little bit less. So, with a little effort, you can find many great opportunities to research with a prestigious organization.
Job Opportunity
Whether you want to work in a private sector or Public Sector Enterprises, a good GATE score can open up a lot of doors for you. Candidates with a good GATE score often receive offers to work for some of the best PSU organizations like IOCL, PGCIL, SAIL, ONGC, etc. Even in the private sector, candidates with a good GATE score will obviously be preferred over a candidate without one. That is why having a good GATE score is like having a bonus point on your resume. You can also get quite lucrative job offers with attractive salaries and perks after completing a Master's through GATE.
Even if you are interested in teaching and plan on becoming a professor at any University, it is now a days required to have a Masters degree or higher. That is why having a good GATE score is almost a must when it comes to any career field.
Sponsorship Opportunities
Many preeminent Government organizations like ISRO, Doordarshan, DRDO, Indian Navy, and Army provide special sponsorships to work for them to candidates with promising academic performance. The chance of selection is incredibly more likely for a candidate with a good GATE score. Usually, candidates need to wait for a good few years after the completion of their Master's degree for an opportunity like this. But a good GATE score can cut the waiting period and make it way shorter.
As you see, having a good GATE score can boost your chances of success by a significant amount, no matter what career field you are planning to be in. So, you should start preparing for it as soon as possible. Although the exam itself is challenging, if you prepare for it with consistency and hard work, you can easily get a good enough score to get you a ton of opportunities in the field that you are interested in. Staying consistent with your effort and practicing as much as you can will be the key to a good GATE score and a bright future. The Scope after GATE is vast so start preparations for the exam.
Try it out: GATE Online Mock Test Demo