GATE Test Series for Naval Architecture and Marine Engineering is an important part of an aspirant's preparation journey. It helps an individual gauge his performance and level at a broader level and gain experience of the examination scheme and pattern.
It allows the aspirant to be more confident during the examination day and helps him avoid the mistakes he used to do during the tests.
GATE NM Test Series 2022 (FREE/Paid)
You can get some demo tests without paying any fees! But you have to register for GATE NM Test Series 2022 which are Free. And you can buy our premium package of the Test Series too which is in affordable rates.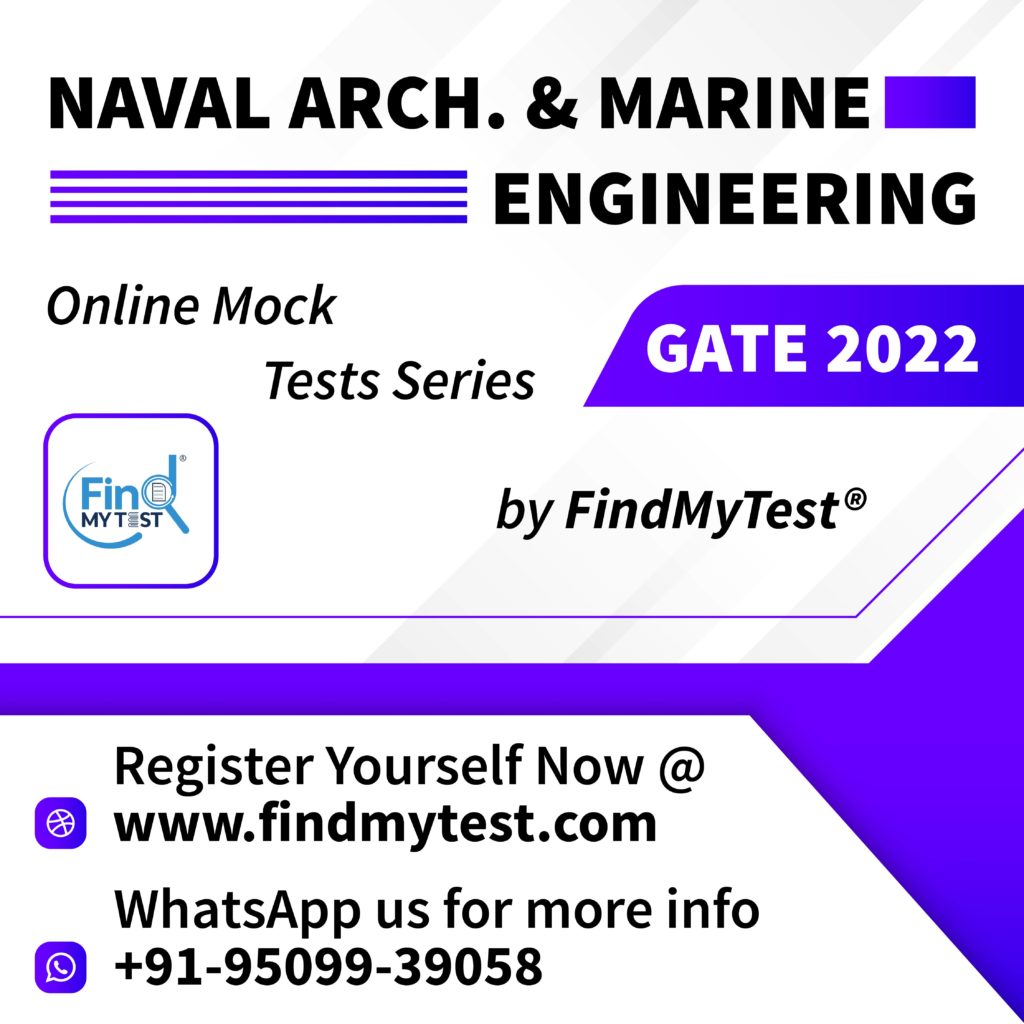 Register Yourself at https://gate.findmytest.com and Get then upgrade the package.
(Chat with us @ +91-95099-39058 (Whatsapp) for More Information regarding upgradation of the package)
Choosing the right test series is very important at this point in your career. Test series should be accurate enough to mimic the real exam. Too difficult or too easy questions can hurt the confidence of the aspirant. So if you are wondering which is the right test series to choose for Naval Architecture and Ocean Engineering, then we have the answer for you.

FindMyTest is a first-of-its-kind enterprise in the competitive exam preparation space, allowing students to take self-tests. This feature will assist students in estimating their odds of being selected for the exam.
Furthermore, while preparing, students can assess their weak and strong aspects. We have some pretty cool features that set us apart from the competition. Furthermore, these characteristics are the primary reasons why students return to us again and time again to take examinations.
We at FindMyTest offer you suitable content at affordable rates and a variety of tests you can choose from to bolster your score. Content is from people who have been in this field for a long time and we assure only relevant material and questions.
Check GATE NM Test Series Schedule
We make sure our students are ready for any type of problem which can come in the exam.
With Naval Architecture and Ocean Engineering being a part of GATE for the first time, our team has been working to create the best content for our students.
We are ensuring that our students have an edge over the competition and continue our legacy forward. It is a golden opportunity for you to be a part of FindMyTest and shape your future with us.